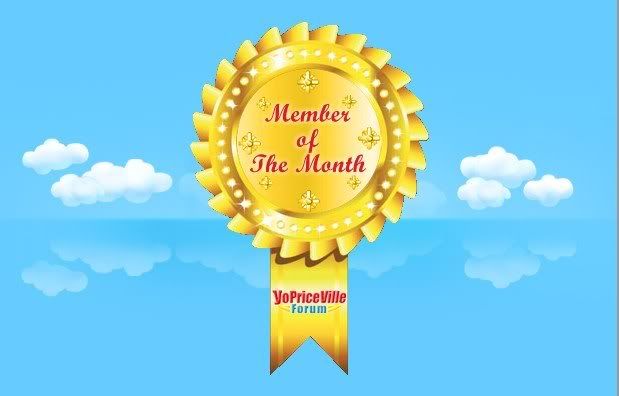 This contest will run throughout the year,and there will be a monthly winner. The prize this month will be a 09 POT OF GOLD !!!! And that will be based upon...
The member who is the most interesting, How many topics of interest with the most answers, How often they post, Generally we are looking for people who love this forum enough to make it grow with us, people who are kind, considerate, willing to help others etc.
THE CONTEST WILL START ON 25TH October...
THE FIRST WINNER OF THE MONTH WILL BE ANNOUNCED ON THE 25TH OF NOVEMBER!!!!! AND THE 25TH OF EVERY MONTH AFTER !! SO YOU HAVE A WHOLE MONTH TO INVITE YOUR FRIENDS, HELP OTHERS ON HERE ETC.


Please note... the more members we have, the bigger the prize.

NEXT PRIZE WILL BE BETWEEN 100-200K !!!!!!!!!!!!!


Invite your friends along for this amazing contest !!!!!!!!!!!!